STOWAGE PLANNING
PLAN AHEAD
Working with heavy cargo or large quantities of cargo requires meticulous planning. Stowage planning is an art that deserves its own stage. No matter how you answered your stowage needs. This new software allows you to visually place and plan. Group select, move and align. Resulting in lean, clean and perfect stowage planning.
THE NEXT STEP IN VISUAL CARGO PLANNING SOFTWARE
SMART. INTUITIVE. FAST.
Meet our latest application Videck Stowage Planning, the first addition to
Videck Lashing+Securing that shows the outlines of the Videck Suite. The Videck stowage planning software includes an Excel packing list converter, a pipe / coil stacking tool and numerous layout options to stow, align and position your precious cargo even better.
3000+ Vessels and 3500+ cargo imagesets

Drag & Drop cargo on a vessel
Designed for open top voyages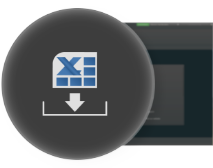 EXCEL PACKING LIST IMPORTER
Project cargo shipments require detailed plans. This conversion tool assists you with the conversion from Excel to Videck Adjust parameters and simply drag and drop your cargo on your voyage.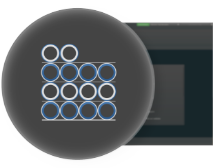 PIPE STACKING TOOL
The pipe stacking tool assists you with calculating the maximum intake of your pipe shipment. Choose between regular or sleeved pipes, nesting or intermediate plywood options. Simply enter the dimensions of the pipes and Videck will automatically calculate the number of tiers, height of the stack and maximum intake for your selected vessel.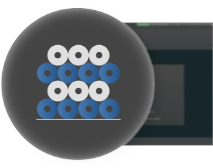 COIL STACKING TOOL
Stowing coils needs precise planning. Enter the dimensions of your coils and the program will automatically calculate the number of tiers, height of the stack and maximum intake for your selected vessel.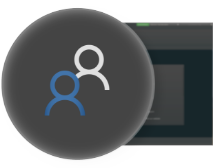 SHARE YOUR PLANS
Quickly share your plans
within the Videck application with charterers, engineers or even the vessel. Users will receive an e-mail that a plan has been shared for review in the Videck application.*
* Read-only/edit mode supported.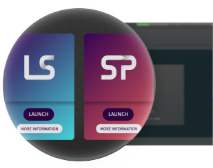 COMPATIBILITY WITH OTHER VIDECK APPLICATIONS
As all applications are created with the same user-friendly interface, Videck Stowage Planning is only one mouse-click away. In the Videck Portal, you have direct access to all the Videck applications*.
* A valid subscription for each separate module is required.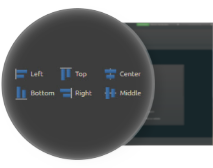 LAY OUT OPTIONS
Optimize your plan in every possible way. Numerous options like alignment, spacing, select and (un) grouping will ensure that your plan looks better than ever before.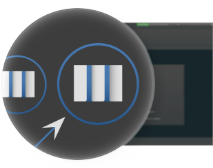 PRINT ANNOTATIONS
Once your stowageplan has been finalized, highlight your print-out with focus spots, stamps, arrows or even a complete legend.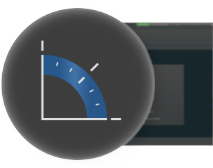 MEASUREMENT TOOLS (IN PROGRESS)
To bring your stowage planning skills to a higher level, additional options like cargo alignment, grouping and measuring tools proof that Videck Stowage Planning is a very efficient tool in your daily workflow. Up to the closest details, measure the distance from one cargo to another, including angle and diameter dimensions.
THANKS TO VIDECK STOWAGE PLANNING WE HAVE FAST ACCESS TO VISUAL PLANNING THAT SPEEDS UP THE PROCESS TREMENDOUSLY!
Siep Willemsen
Cargo superintedent, Wagenborg
Buy now
REVOLUTIONARY VISUAL WORKFLOW
We've set out to deliver the next milestone in visual heavy cargo planning. With continuous improvements, this proven software is miles ahead of its predecessors. No reason not to upgrade or join the growing number of maritime professionals today!
SAVE TIME, SAVE RESOURCES
Time is our greatest resource. Use it wisely and most of all efficiently. Whilst creating cargo plans, let the tools do the work for you. Real-time calculations and a visual workflow will ensure you get the job done fast and reliable.
VISUALIZE YOUR PLANS
Your cargo is now visible. Drag and drop, select and rotate. Move and remove. Everyone in your project will be able to interpret the plans immediately making sure valuable information does not get lost in translation.
ALWAYS A COMPLETE OVERVIEW
There is no need for a workflow of different software solutions like 3D imaging and spreadsheets. Videck Lashing + Securing allows you to maintain a birds-eye view at all times whilst working on the details. Nothing is overlooked.
EASY TO SHOW AND SHARE
With a completely visual workflow your team will be able to see the plans, share them easily and communicate faster.
WORK MORE EFFECTIVE, STAY CONSISTENT
Ever wondered if you could work better, faster or more effective? You're now able to shuffle and plan as much as you like whilst using the robust features of the software to create more effective plans every project.
QUICK ACCESS TO CRITICAL INFORMATION
All the tools and critical information is just one click away. Whether it is an extensive report or a detailed look at an H-beam drawing.
GET MORE TECHNICAL INSIGHTS
Knowledge of maritime cargo planning is something that grows year after year. However, working with complex balance or strength calculations against the influence of the weather can be extremely difficult. What is the capacity of a chain in different circumstances Now you know.
STOWAGE
PLANNING
PLAN AHEAD
Videck® Stowage Planning allows you to visually place and plan, group select, move and align. Resulting in lean, clean and perfect stowage planning.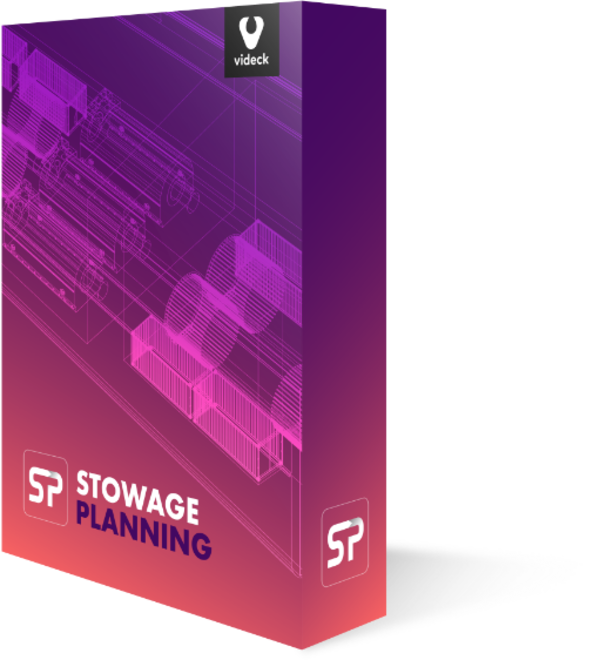 YOUR EXTRA HANDS ON DECK WITH VIDECK!
Conquer all questions and get instant feedback whenever you are in need of assistance. Videck serviceport is a service available for all Videck users that allows you to work on your projects knowing that there is a team of experts ready to help as soon as possible.
FREE FOR ALL VIDECK USERS
Do you have questions, or are you looking for a second opinion about your stowage plan? Do you need help to implement the software at your business? We are by your side. Our team of dedicated and experienced maritime professionals are your colleagues and companions for all tips, tricks and help regarding Videck software.
Explore more